10 Best Patisseries in Paris – Recommended By A Local
A large part of Parisian food culture is made up of bread, patisseries, cakes and delicate sweets. France has long been recognised as the home and birthplace of fine patisserie and the expertise of its professionals in this particular culinary field is unquestionable. If you're a foodie heading to Paris for a city break, sampling a selection of these foods from the best patisseries in Paris is an essential part of your trip. To make this task a little easier, I've put together a Paris food guide with information on where to go for the best croissants in Paris, the best macarons in Paris, the best bread in Paris and many more! My insider tips and recommendations on must try desserts in Paris will help you to discover this unique food scene like a local. Enjoy!
By Myriam Heith, Parisian actress, art-lover and avid foodie. Edited by Emma White.
Yann Couvreur

We kick off our list of 10 best patisseries in Paris with a high-end, local favourite, Yann Couvreur. This modern bakery can be found at three different locations across the city including Avenue Parmentier, the famous Galeries Lafayette and most recently Rue des Rosiers in the historic neighbourhood of Le Marais. Each store front is modern and inviting, while the interiors are vibrant and spacious, showcasing impressive displays of cakes and patisseries, the rainbow colours of which are spectacularly enhanced by the natural light that pours in through the wall length windows. Yann Couvreur aims to provide an experience which reflects the French "savoir-faire", through creative and innovative recipes using quality natural ingredients (they don't use colourants in any of their foods). The Paris Brest Noisette is simply out of this world; a crisp choux pastry hiding a rich hazelnut cream filling inside – don't miss it!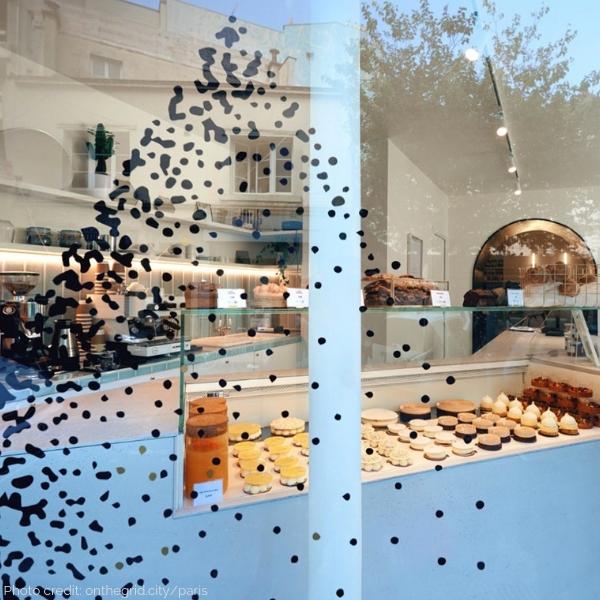 La Goutte d'Or

After making it to the final of a French TV competition named "who will be the next great pastry chef?", Yann Menguy decided to utilise all his skills and expertise and open a new bakery in the heart of Paris in 2016. La Goutte d'Or is a chic cross between a traditional French patisserie and a cool American coffee house. All cakes and bakes are made fresh every day and La Goutte d'Or's team of culinary geniuses are constantly coming up with fun, exciting, and most importantly absolutely delicious, new recipes for their customers to enjoy. They have won a number of awards for their colourful creations and their style is continuously influencing other patisseries. I recommended trying the vanilla pecan tart; the top disc is white chocolate which conceals layers of crunchy tart base, caramelized pecans and soft almond cake all surrounded by a delicately sweet vanilla cream.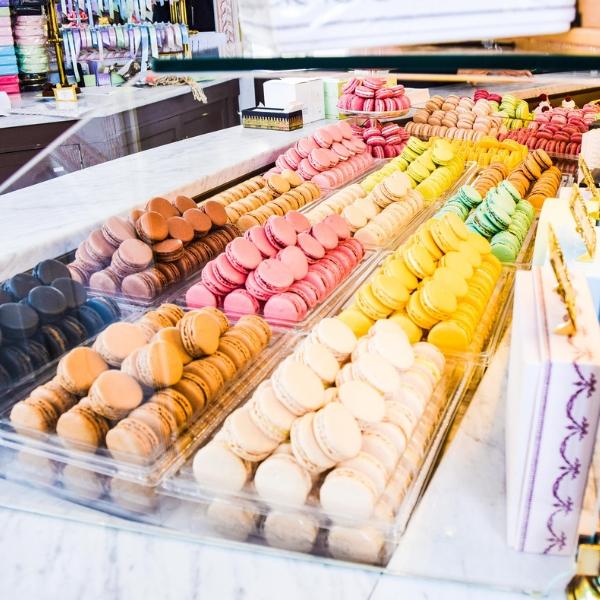 Ladurée

Ladurée is a Paris institution when it comes to patisseries. An instantly recognisable luxury brand of French cakes, pastries and a whole host of other authentic delightful sweet treats. Ladurée's most popular bakery is located on the magnificent Champs Élysées and has been welcoming locals and tourists alike since 1997. You'll be enchanted by the elegant and timeless hotel, reminiscent of the Napoleonic era, serving refined and authentic sweets on the most beautiful avenue in the world. Ladurée is also credited as being the inventor of the classic French macaron, so get down here to sample the best macarons in Paris - pick out your favourite flavours to try whilst you wander down Paris's most famous boulevard, a must-see during your visit.
Pierre Hermé

If you simply can't get enough of the delicate sweet treat, with crisp meringue shells and a soft, piped centre, then head to a Pierre Hermé boutique for more of the best macarons in Paris. Although Ladurée is often credited as the inventor of the macaron, Pierre Hermé tends to be more creative with its macaron flavour combinations which attract curious foodies from around the globe, eager to uncover the sweet taste of Paris. If you struggle to choose a flavour, I recommend ordering a box of assorted macarons so that you can sample of few of the best and most exotic flavours!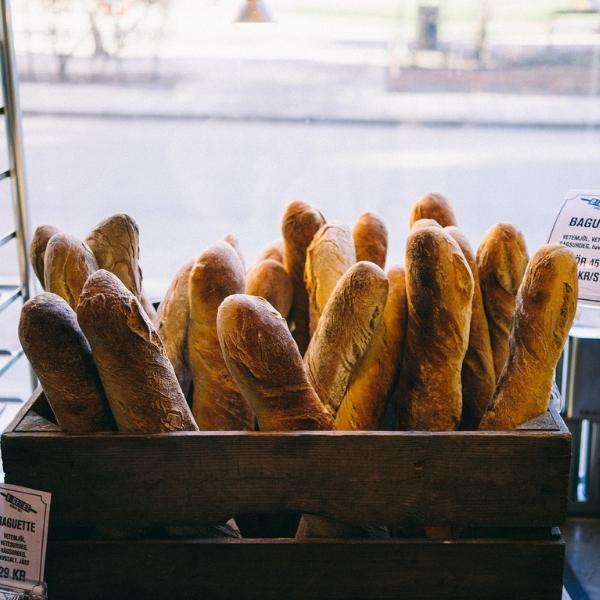 Rèves De Paris République
This beautiful boulangerie and patisserie located just off la Place de la Republique in the 11th arrondisement boasts an amazing array of gorgeous cakes, pastries, tarts and some of the best bread in Paris! Rèves De Paris République's ornate interior reflects the city's grandeur and elegance and the freshly made goods are simply perfect. Join locals on the terrace outside (even in winter!) for your morning coffee and pastry whilst you prepare for the day ahead.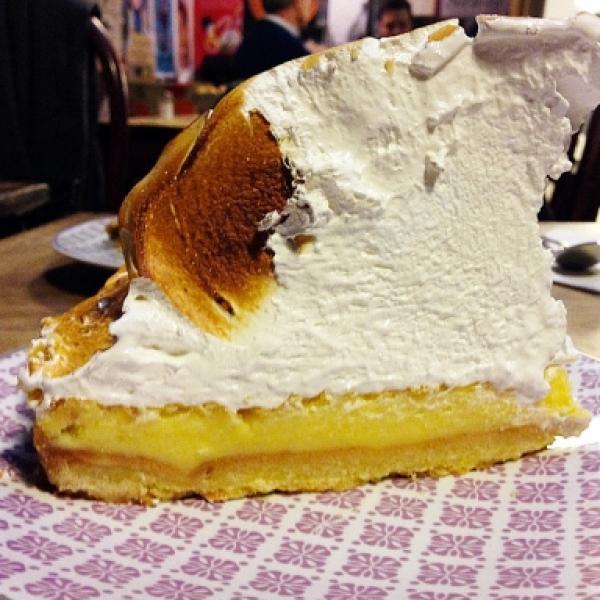 Le Loir dans la Théière

While this place is not exactly a bakery, it deserves to be credited for having some of the best patisseries in Paris. Le Loir dans la Théière is in fact a restaurant and tea room serving brunch, lunch and delicious cakes and sweet treats perfect for a Parisian-style afternoon tea. Go for the goat's cheese and onion tart, it is out of this world! Then follow it up with the biggest, freshest, zestiest, most delicious lemon meringue pie you have ever seen! Trust me, people cross the whole city just to come here and eat the lemon pie. If you're only in Paris for one or two days, make sure to bump this one up your list of places to visit. In my opinion, the pie is one of the must try desserts in Paris! Unfortunately, word got out so don't be surprised to find a line of people waiting outside but stick with it and wait for a table so that you can experience this gem in the heart of the trendy Le Marais neighbourhood.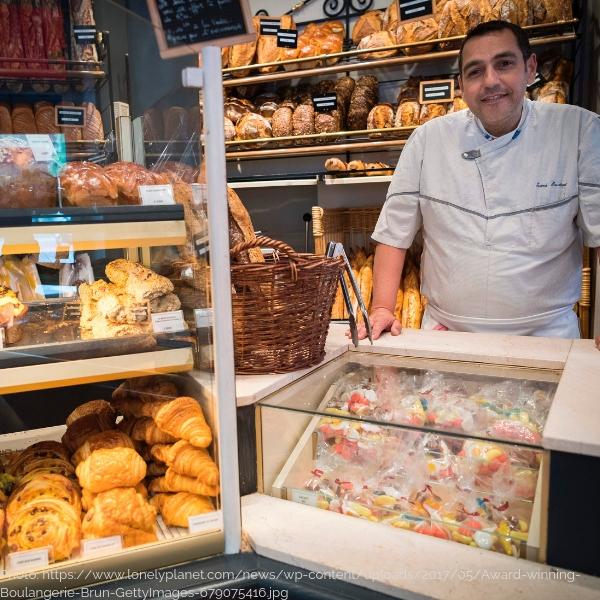 Les Gourmandises d'Eiffel
Looking for the best patisserie near the Eiffel Tower? Check out Les Gourmandises d'Eiffel. This bakery is well known amongst locals and returning visitors to Paris who love it for its fresh and crisp baguettes, buttery pastries, perfectly glazed tarts, rich chocolates and delicious coffee. Some even claim that you can find the best croissants in Paris right here! Whether that's true or not, Les Gourmandises d'Eiffel is a must for anyone visiting the Eiffel Tower and the surrounding area.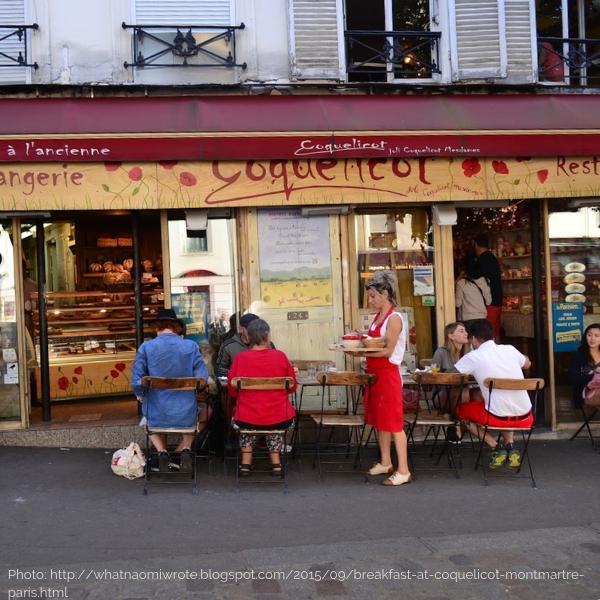 Coquelicot
If you find yourself in the Montmartre area during your trip, one of the best things to do is to find a traditional bakery or patisserie for a typical French breakfast or coffee break. For an authentic Parisian bakery experience and a taste of some of the best croissants in Paris, head to Coquelicot bakery, this charming little bakery is the perfect spot for a Parisian petit déjeuner, with a warm bowl of tasty coffee and a freshly baked, flaky French pastry. Coquelicot's interior is warm and welcoming and the service is friendly and fast. Grab a spot next to the window where you can watch local life unfolding on the busy Rue D'Abbesses outside.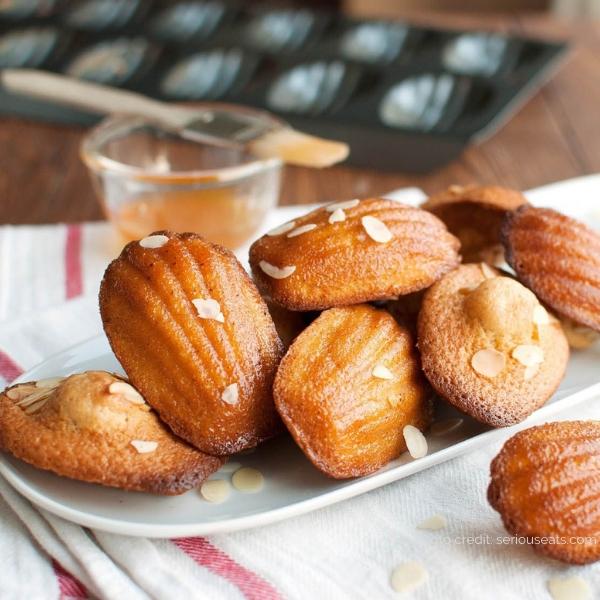 Blé Sucré
Us Parisians know that making or finding a perfect madeleine is not so easy. They are often either too dry, too floury, too sweet or simply tasteless. So when we know a place selling the fantastic madeleine's, we hold on tight and never let go! We then like to tell the world in order to maintain our reputation as patisserie experts and give visitors the chance to sample the finest French food that Paris has to offer. So for your chance to enjoy the best madeleines in Paris, head to Blé Sucré. A little off the beaten track, this exceptional bakery offers unquestionably high quality at very reasonable prices but most importantly, the Madeleine's are simply perfect. These tender, moist and flavourful little cakes with a butter crust and lightly citrus glaze are definitely a must try dessert whilst in Paris!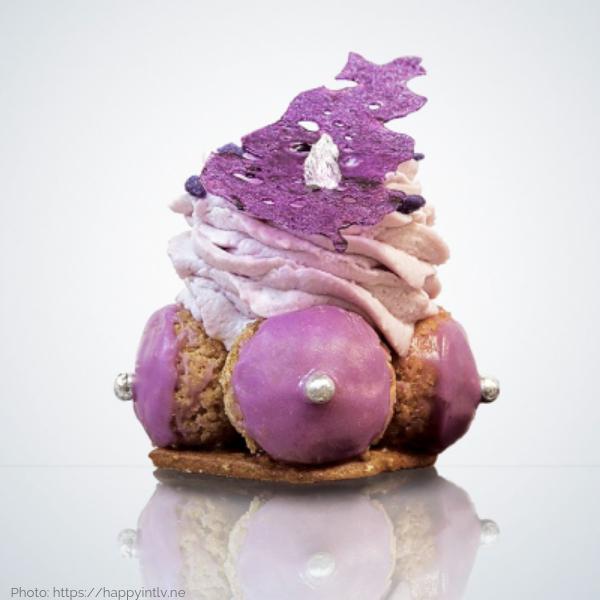 Carl Marletti
Pastry heaven in Paris. Carl Marletti is a must for all foodie visitors to Paris with a sweet tooth. The stunning pastries are crafted with precision and exceptional attention to detail making them all appear too beautiful to eat! I recommend the mouth-watering vanilla mille feuille or the raspberry éclair with a delicious, tangy lemon curd and fresh raspberry filling. I guarantee you'll be back for more once you've tasted these delightful treats!
Popular Paris Experiences
Select an experience and let one of our Hosts personalise it to what you want to see & do