The Best Brunch Spots In Melbourne
Melburnians are extremely passionate people and that's why we put our heart and soul into all that we do. And when the topic turns to food, nothing surpasses our love for combining brekky and lunch items into one perfect meal. Still, the amount of established and up-and-coming brunch venues found within our lovely city is impressive. So whichever neighbourhood you find yourself in you won't be too far away from your next plate of chilli crab scramble or beetroot and cheddar waffles with grilled salmon and avo. Just make sure you give yourself enough time to queue up in case your chosen brunch spot doesn't accept reservations. Hey, cheer up! We like drinking too, so you can always grab yourself a mimosa in the meantime. But the best part is that we do brunch every single day of the week. So come and brunch with us; you're bound to taste some of the most stellar food this foodie city has to offer.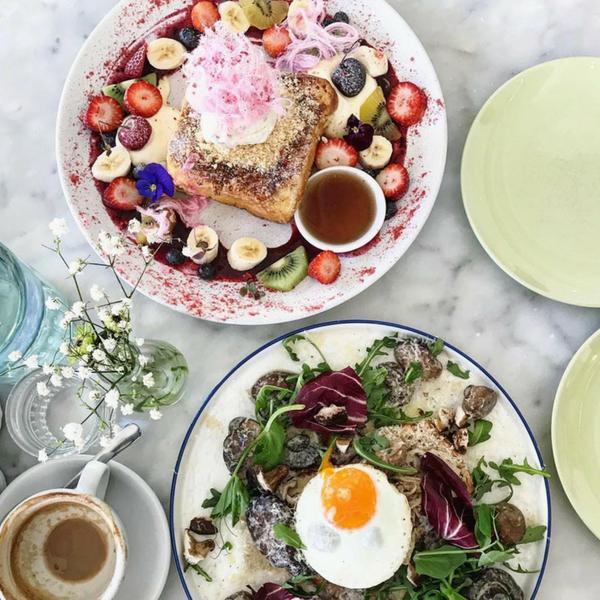 Humble Rays
Taking note from their own slogan, 'Stay Hungry Be Humble", the somewhat unassuming exterior of Humble Rays doesn't do much to attract attention. But it's the queue of people eagerly waiting their turn to dine on chef Suiteen's Asian fusion masterpieces. The menu merges typical Asian flavours with western brekky staples like eggs, pancakes, and waffles for truly unique dishes. In fact, the spicy Asian-herbed crab meat scramble is a standout dish worth going back for again and again. But if sweets are more your thing, go crazy and start your experience with dessert first, the friendly and genuine staff won't judge! Try the skookie, a crowd-pleasing skillet-baked gooey cookie served alongside ice cream and garnished like an ice cream sundae. And the matcha bingsu is a perfectly replicated heterogeneous Korean icy treat. Or, try one of their house special soda pop drinks that are equally fun to consume as they are delicious.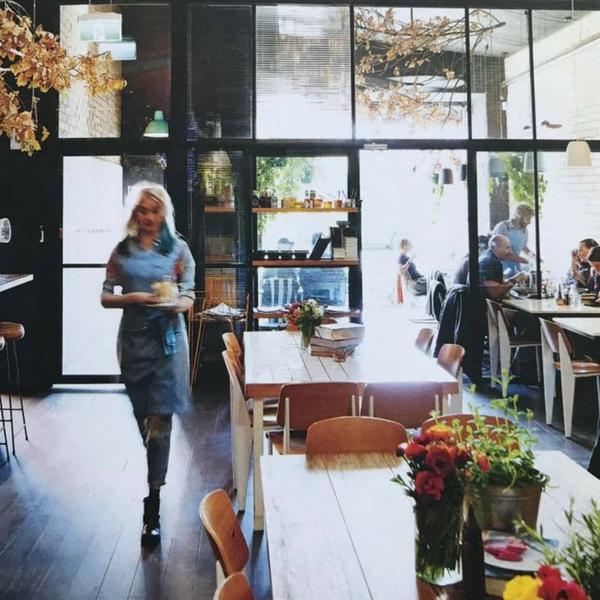 Sojo
Don't be fooled by the industrial exterior of Collingwood's South of Johnston cafe because once you cross the threshold you'll find homey elements at every turn in this refurbished warehouse space. And to take it one step further, they've created a sitting area complete with comfy sofas and a substantial fireplace, something seen far too infrequently for Melbourne's famously cold winter days. But beyond the welcoming staff and cosy aesthetics, you can also expect excellent coffee, generous portions, and heaps of options for vegans and vegetarians making it a standout amongst the plethora of brunch options here in one of the trendiest areas of Melbourne. Get your sugar fix with the brioche french toast or tantalise your savoury taste buds with the corn and zucchini fritters. Either way you'll have an equal amount of choice between sweet and savoury items at Sojo, the preferred nickname used by locals.
Crux and Co
Sandwiched between Albert Park and The Royal Botanic Gardens, you're left with endless walking paths to waddle along after enjoying your decadent brunch from Crux and Co. On the all-day lunch side of the menu, the Ahi poke bowl plus truffle parfait egg is clearly the shining star. And for brekky, the vegetarian breakfast is a winner amongst both herbivores and carnivores alike. Better yet are their numerous gluten-free and plant-based options which means you can enjoy this weekend retreat with just about any of your friends. This comes in handy especially considering the extra large portions and tantalising desserts. From artfully decorated cakes and tarts to exquisitely crafted macaroons, the hardest part is always choosing which sweet treat to go for. But the best bet is to take home a box of desserts that the staff will beautifully wrap up for you. Then you can decide to share or not once your second wave of hunger strikes!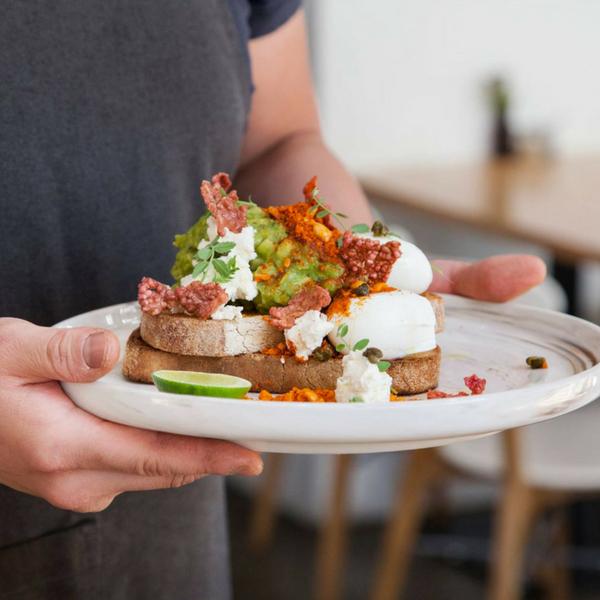 Au79
A large, chic warehouse garden design provides the gallery-like backdrop to this bustling Abbotsford cafe, roastery, bakery, and patisserie. And if the size of the space doesn't impress or overwhelm you, the options for food and drink just may. But no worries because whatever you end up with you won't regret it. Try a pot of jasmine pearl tea for a dose of light and healthy before totally indulging in the banana brûlée waffles or the breakfast burger with hash if you prefer something more hearty. For a fair bit lighter meal, try a cup of their rotating batch coffee paired with a sampler platter of the in-house pastries to share. Should you be left craving more, a loaf of their baked fresh daily bread is the perfect takeaway item. It'll bring a smile to your face slice by slice as you make your way through it during the week. All in all, Au79 definitely lives up to their pun-rific catchphrase: 'Good as Gold'.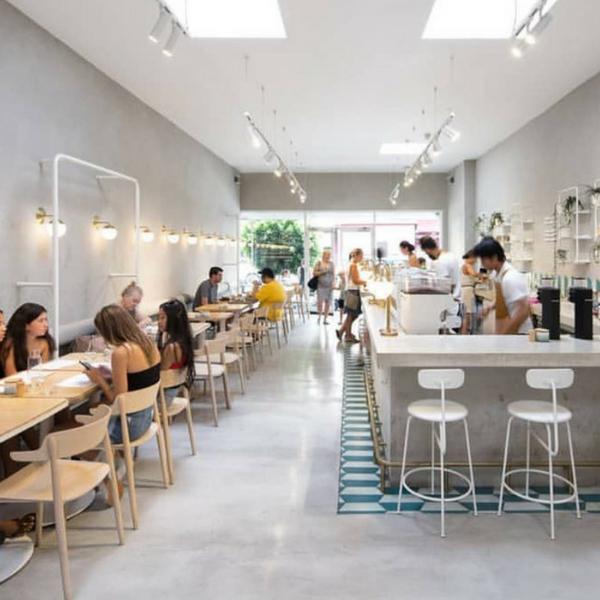 No. 19
Even with its high ceiling, the open interior at No. 19 is flooded with natural light which seems to be accentuated by the predominantly white coated interior. This sleek and clean ambiance usually persuades me to eat clean and healthy whilst here. A go-to dish for health nuts is what's essentially a sushi roll broken apart and reassembled into a bowl. Key ingredients in the detox breakfast bowl are avo, salmon, and quinoa, which blend together in a simple yet flavourful way that's very satisfying. The brekky ramen is another highlight brimming with flavour and is a perfect way to warm yourself up from the inside out. Afterwards, consider ending your meal at this simple yet sophisticated venue with a perfectly poured coffee, matcha latte, or lemongrass and ginger tea.
Popular Melbourne Experiences
Select an experience and let one of our Hosts personalise it to what you want to see & do