11 Essential Tips For Visiting London
London is a diverse, vibrant and multicultural city which is absolutely brimming with incredible places to explore, global cuisine to taste and new ideas to discover. But if you've never visited, how should you navigate the hustle and bustle of such a buzzing metropolis? And what are the unwritten rules of London life, that the locals know but might be mystery to visitors? Here's our guide to the essential things you need to know in London, with everything from how to use the tube like a local to how to save money. With our London guide, the city's secrets will be revealed to you in no time!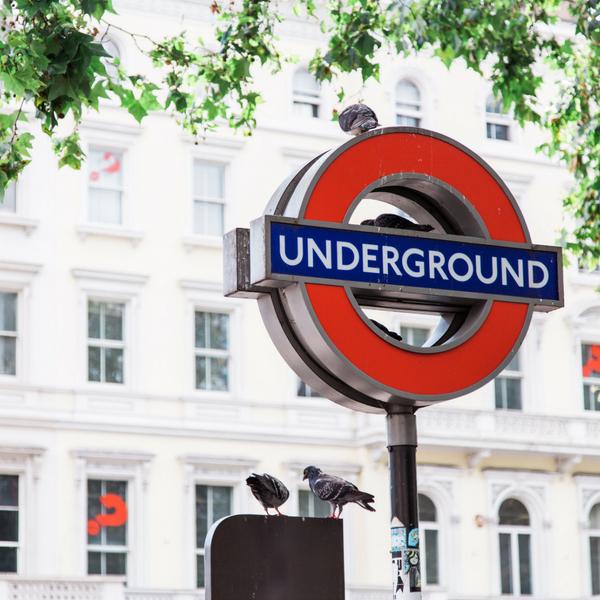 Buy an Oyster card
An Oyster Card will be your new best friend while you're in London, and without one you'd have a difficult time getting anywhere. You can use these travel cards on all of London's public transport - which means not only the tube and buses but trams, river buses, the Emirates Air Line and rail services - and unless you have a contactless bank card, you'll need one as you can't buy tickets for some services (like the bus) with change any more. Buy a card from any tube station, a convenience store or at the airport when you arrive, top up (you can choose pay as you go or a weekly travel card) and off you go! If your flight lands at Heathrow, simply pick up your Oyster Card at the airport and take the Piccadilly Line which takes just under an hour to reach the city centre.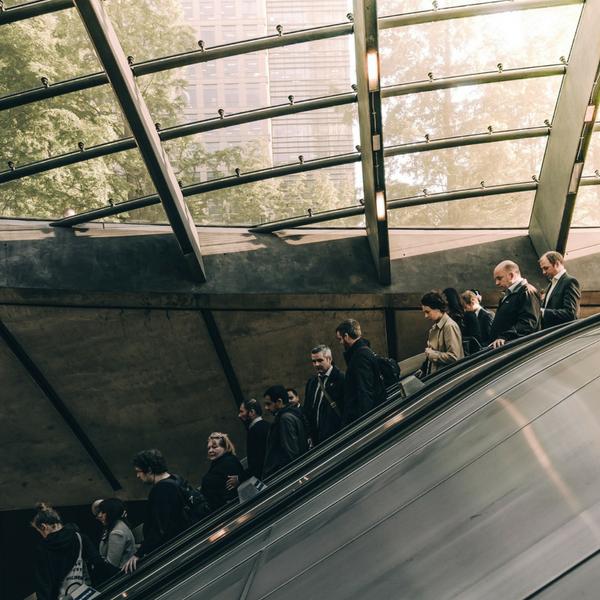 Remember to stand on the right
To Londoners this is blindingly obvious, but to anyone else it can seem impossible to decipher why everyone else innately knows to follow this unwritten, and most revered, rule. All you need to know is that on the escalators in the underground, always stand on the right. If you're in a hurry, by all means walk up and down the left hand side of the escalators, but woe betide anyone who stands on the left, blocking the path of a Londoner who (apparently) has places to be. You have been warned.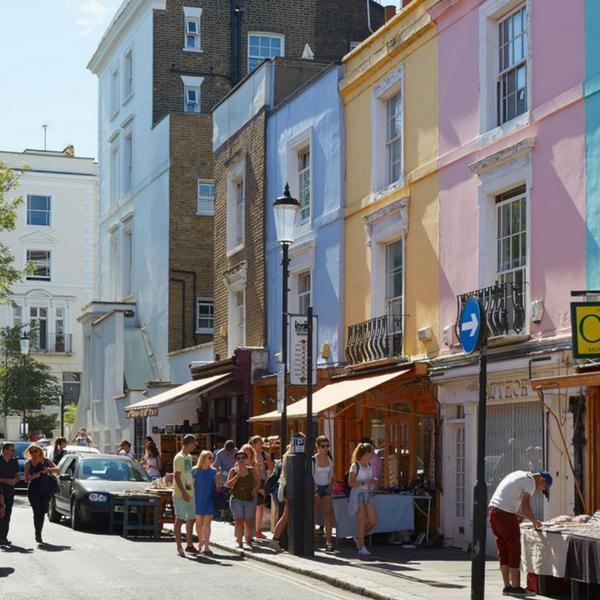 But it's often quicker walk
London's tube system is thankfully efficient and easy to navigate, so even if you're new in town the only unwritten rule you need to worry about is remembering to stand on the right. But don't let the tube map deceive you - if you're in central London it really is often quicker to walk. This is especially true for journeys like Covent Garden to Leicester Square, or those involving changes after the first station. By the time you've factored in the time it takes to reach the tube station, descended into the underground labyrinth of tunnels, found your platform, changed tubes and emerged on the other side, you could probably have reached your destination faster if you'd stayed above ground. Stay above ground, see the sights and enjoy the walk!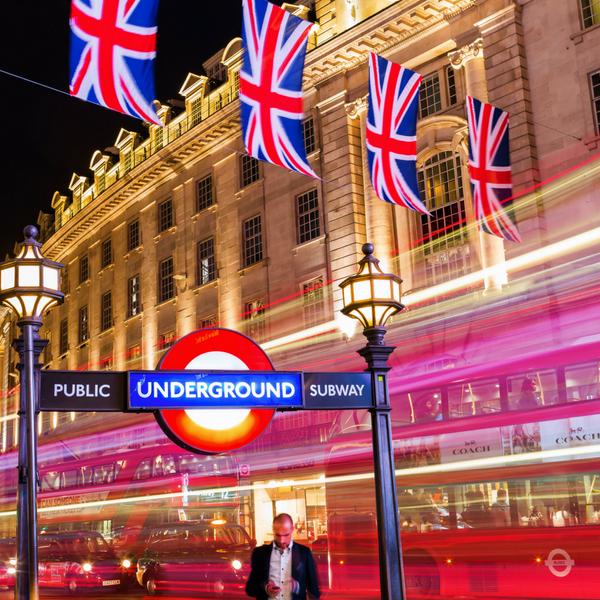 Use the night tube
All aboard the night tube! If you're planning a night out, don't worry about the cost of a taxi to get you home, as the city now has four tube lines which run 24 hours a day. The Victoria, Jubilee, Central and the Charing Cross branch of the Northern Line were the first to get their nocturnal credentials, with plans in the works for more lines to follow. If you're not staying along any of these lines, you can check the first and last tube times here, or download an app like Citymapper which will help you plan your journeys, the different options to get from a to be and figure out when the last or next tube is!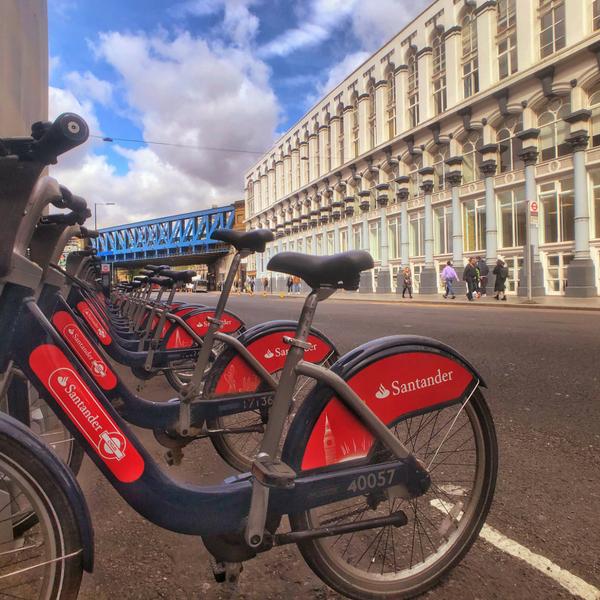 Hire a Santander Cycle
There will no doubt be times when you really can't face the tube any more, and for those moments there's nothing better than skipping going underground and grabbing a Santander Cycle. Formerly known as 'Boris Bikes', you can hire these pay as you go bikes from hundreds of locations across the city and set out to discover the city at your own pace and in the fresh(ish) air. Make the most of the city's cycle routes and cruise past its iconic landmarks on two wheels, or see another side of London as you meander along canal paths and through green parks.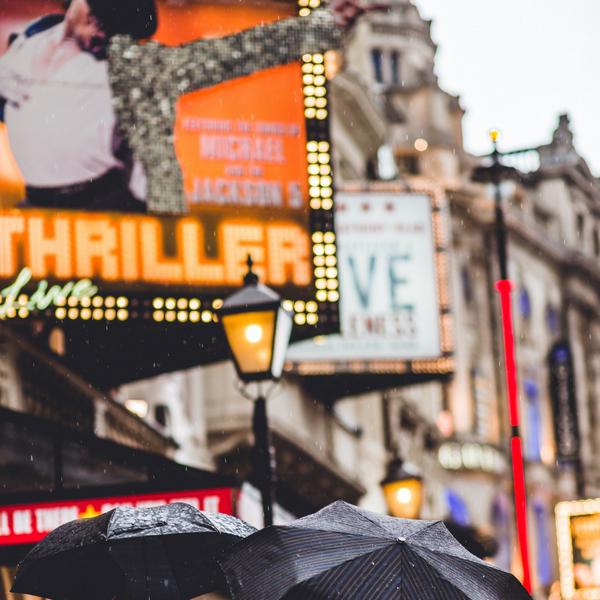 West End shows can be cheap
Seeing a West End show is a must-do for many visitors to London, but tracking down tickets which won't cost a small fortune can seem like an uphill struggle, especially when it comes to the most famous musicals and hit shows. But it's easy to keep your trip to the theatre well within budget if you know where to look. Head to Leicester Square and find the TKTS booth; you'll find discounted same day tickets for dozens of shows, so just show up, see what's available and take your pick from the shows and seats available. You might not have the best view in the world, but at such a bargain price for the same magical experience, you won't even notice.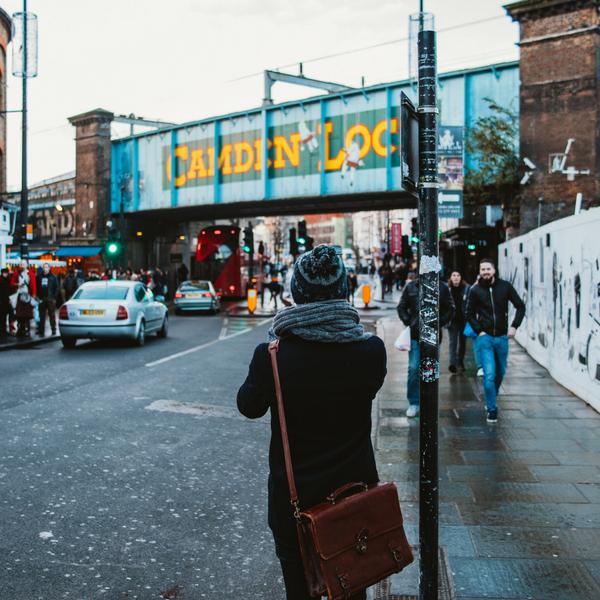 Be prepared for four seasons in one day
London's weather can be temperamental to say the least, and you can easily experience what can feel like all four seasons in one day (although this might be a slight exaggeration). Nevertheless, all Londoners will tell you to be prepared for anything, which means even if there's blue skies with not a cloud in sight you should probably squeeze an umbrella into your bag, Mary Poppins style. In the cooler months, pack plenty of layers and be prepared for lots of jumpers on, jumpers off scenarios when you're using the tube or walking a lot - you're likely to be boiling hot on the tube in all those layers and freezing cold the moment you step outside again!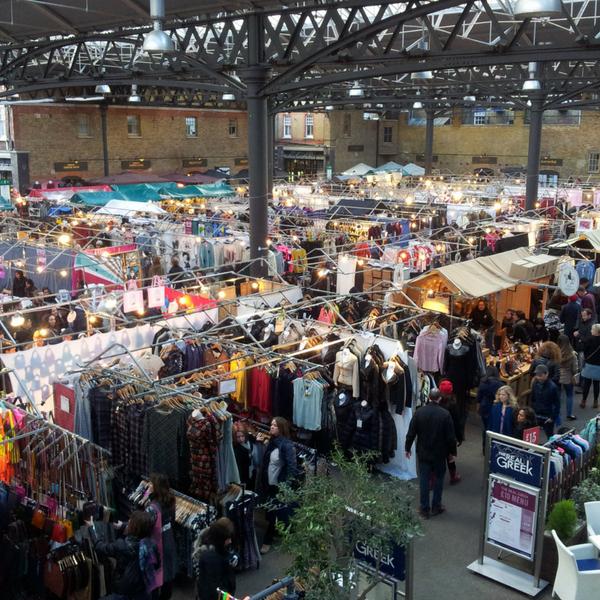 Make the most of the free things to do
London is a notoriously expensive city, but that's not to say there's not plenty of things to see and do that won't cost you a penny. Most of the museums are happily free so you can discover everything from its renowned cultural landmarks like the British Museum, the Natural History Museum and the V&A, to its smaller and quirkier collections like the Wellcome Collection and the Freud Museum without eating in to your budget. And whilst we can't guarantee you won't be temped by the artisanal delicacies, inspiring art, street food and unique fashion of London's markets, exploring them at least is free! From delicious eats and local produce at Borough Market to global homeware, fashion and art in Brixton Village, locally designed and made British fashion at Old Spitalfields to the weird and wonderful at Camden Market, they're experience you can't miss.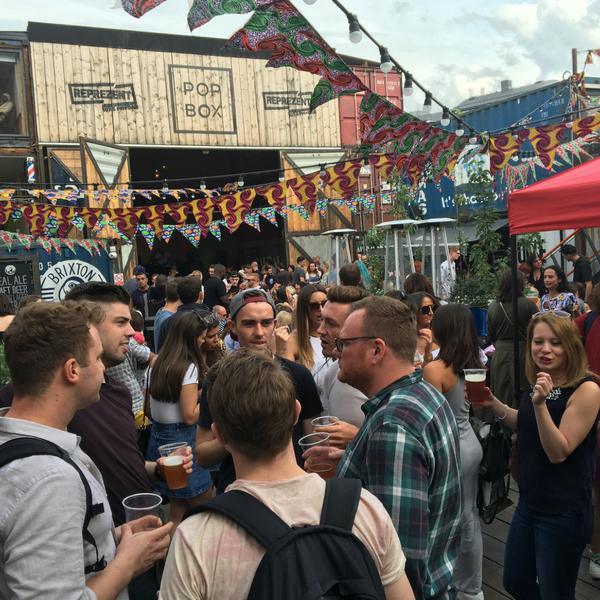 Get off the beaten path and discover local neighbourhoods
Every Londoner will tell you that one of the best things about the city is its diversity, and this is certainly true of its neighbourhoods. Whilst most of the city's most famous attractions and landmarks are located centrally, there's so much more to discover if you branch out a little. Venture beyond Zone 1 and discover just how incredible its lesser known neighbourhoods are. Each with a completely unique vibe, Londoners are proud of the area they call home, and you'll quickly see why.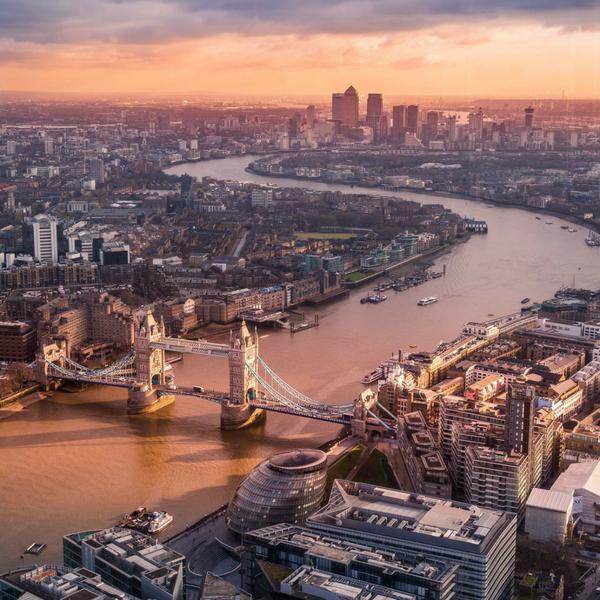 Don't pay a fortune for a view of the London skyline
With rooftop bars and observation decks popping up across the city, it can feel like you have to visit at least one and take a photo, because did you really go to London if you didn't take a photo from the Sky Garden or The Shard? Well yes, actually. Skip the queues and the cost, and instead make your way to the Tate Modern. Aside from the fact that the riverside gallery is home to some of the city's best art, it's also home to one of its best kept secrets - a 360 degree viewing platform which boats incredible views over the Thames and St Paul's Cathedral, and as far as Canary Wharf and Wembley. The best bit? It's free. Check what time sunset is and time it so you can be on the terrace air golden hour; there's even a bar so if sunset beers are your thing, you can enjoy a drink and a snack at a fraction of the cost.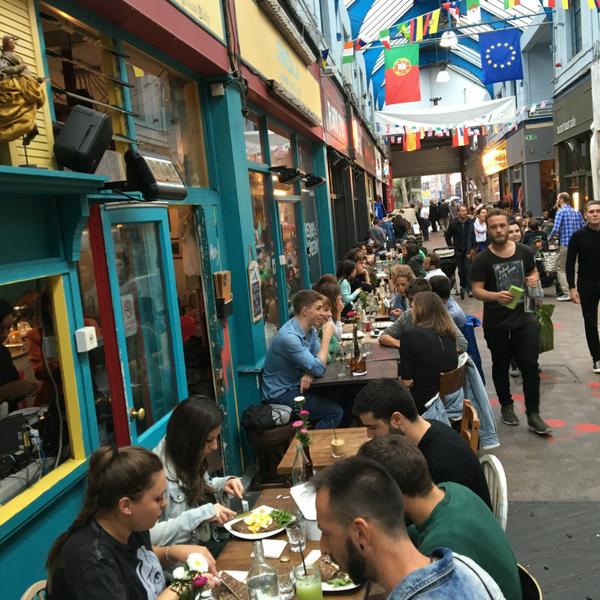 Tipping
Unlike many other cities, London doesn't have a big tipping culture. You'll often find that a discretionary service charge will have already been added to your bill, and we're sure you don't want to tip twice! If you're not a happy customer, it's not obligatory to pay it, but by the same token if no service charge was added to your bill and you feel that you had a good experience, adding a tip of 10-12.5% is the done thing and always appreciated! If you're just having drinks in a bar, it's not expected of you to tip, nor is it expected in black cabs (although it's easier to round up your bill to the nearest pound to make looking for the right change easier).
Popular London Experiences
Select an experience and let one of our Hosts personalise it to what you want to see & do