2 Days in Barcelona – Best Things to do in 48 hours
By Karla Gill, a creative in love with Barcelona's non-stop attitude
Edited by Matthew Wears

Although there is absolutely loads to see and do in Barcelona, the city itself isn't too big, meaning you can fit so much into even just two days in Barcelona! You can quite easily walk around Barcelona in a day, or cut down your travel time even more and take a bike, which is definitely my favourite way of getting around. This two day Barcelona itinerary will tell you all of the absolute essentials so that you can get the most from your trip, including all the awesome places to eat and drink as well as the must see Barcelona tourist attractions that you really don't want to miss! I'll be picking loads of different fun activities for you to enjoy giving your two days in Barcelona enough variation to make sure you're experiencing all the different sides to my city. Choosing what to do in Barcelona in two days is definitely a challenge, but follow this city guide and I promise you you will have a trip that you will never forget in this crazy city!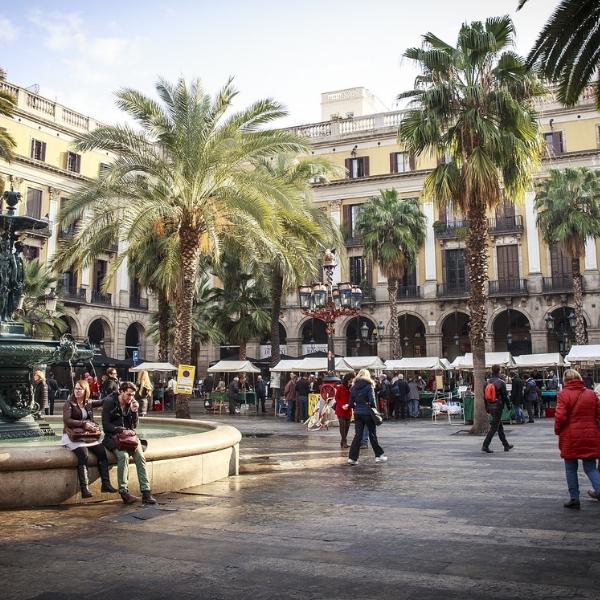 Day One

Let's begin our two day Barcelona itinerary at what is often referred to as the historic heart of the city; Plaça de Catalunya. This is the city's main central square where shops, restaurants and bars almost outnumber people, making this one of the most vibrant areas you're likely to find. This is great place to meet up and grab some breakfast before starting you journey down La Rambla - even if you're trying to see all of Barcelona in a day you should start here because everything is very close by! Then, it's time to see the city's most iconic street; La Rambla. This is a pedestrianised road that is home to all kinds of crazy street performers, artists and attractions, and love it or hate it, you couldn't visit Barcelona without experiencing the madness of it at least once! Although a tourist hotspot by day, by night the street can become a little seedy, so stick to day time!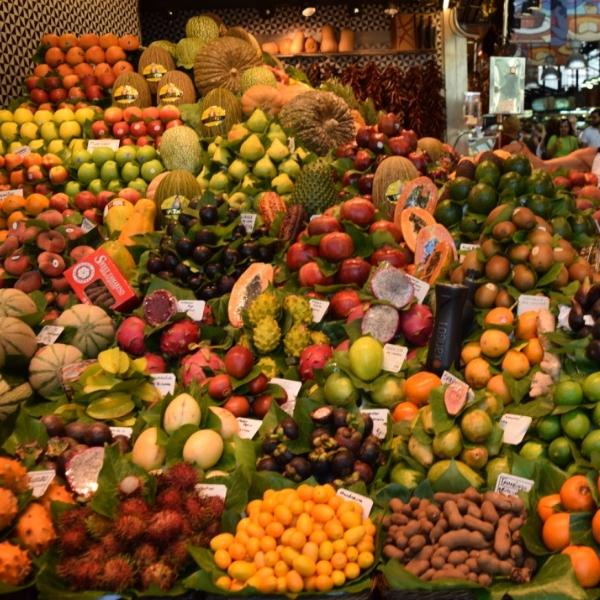 When you've seen enough of La Rambla, it's time to discover one of the most popular free things to do in Barcelona: La Mercat Boqueria. This is a huge bustling indoor market where you can purchase anything from local meats, cheeses, fruits or sweets from all over Spain, and is quickly becoming one of the city's best loved experiences by people visiting Barcelona. Even so, the market retains its strong Catalonian personality and you'll continue to find locals shopping here as well as tourists. The vivid colours and the frenetic energy of the market make this one of the must see Barcelona attractions, it's a place that really sums up the hectic attitude that this city seems to have I think! For lunch, go further into Gothic Quarter Barcelona to a hidden little restaurant called Teteria la Clandestina, a simple local favourite that serves delicious, fresh Catalonian cuisine.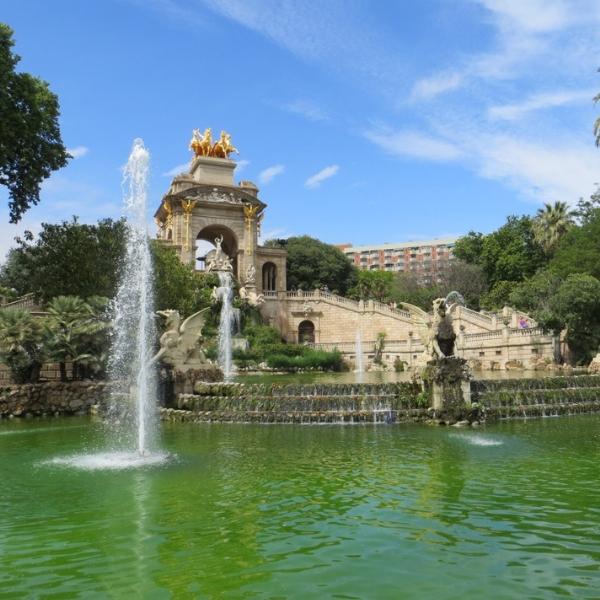 After your amazing meal, continue walking in the same direction until you enter the much loved El Born district, an area with so many great hipster bars and cafes it has become a much loved feature of the Barcelona nightlife. Make sure you've left room for dessert, because El Borns La Pasteleriá Hoffman is a bakery that serves some of the most amazing pastries in town! There are also loads of boutique shops for you to browse, just make sure you've brought your wallet because they're all pretty pricey! Just a short walk from El Born is Parc Ciutadella, a lush green oasis that is a popular spot to sit back and relax during the summer months. Coming to this park is one of my favourite free things to do in Barcelona because you'll always meet really cool people doing yoga or even slacklining, so feel free to join in! It's an excellent place to just chill out after a busy first morning in the city.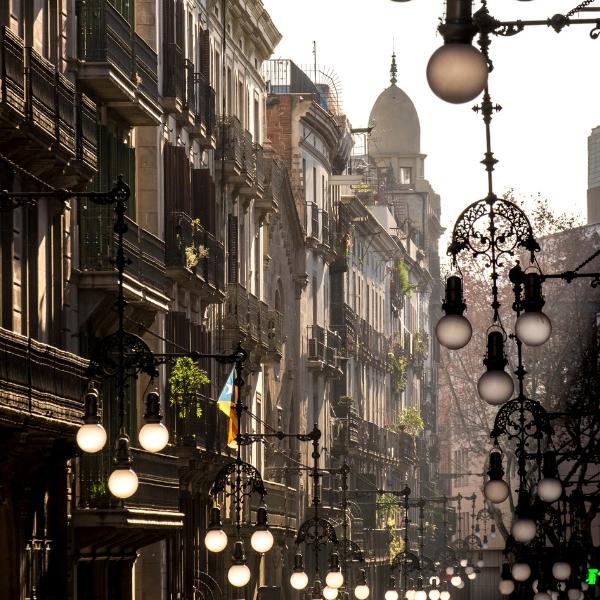 There sure is loads of cool things to do in Barcelona at night, especially in the Gothic Quarter which is where I'd recommend you visit even if you just had one day in the city! You'll find so many authentic tapas restaurants as well as some of the coolest bars, no matter what you're looking for you'll find it here. For tapas I'd recommend going to SENSI, a small and intimate tapas bar that serves classic dishes alongside some really unusual Asian style ones, which is great if you want to try something a bit different! After the food, do some bar hopping around the area before going to the famous Barcelona nightlife spot, Marula Café. This is definitely one of the coolest venues in town with an eclectic range of genres ranging from disco, funk, house or even world music! You'll absolutely find yourself dancing long into the night, maybe even until the sun comes up!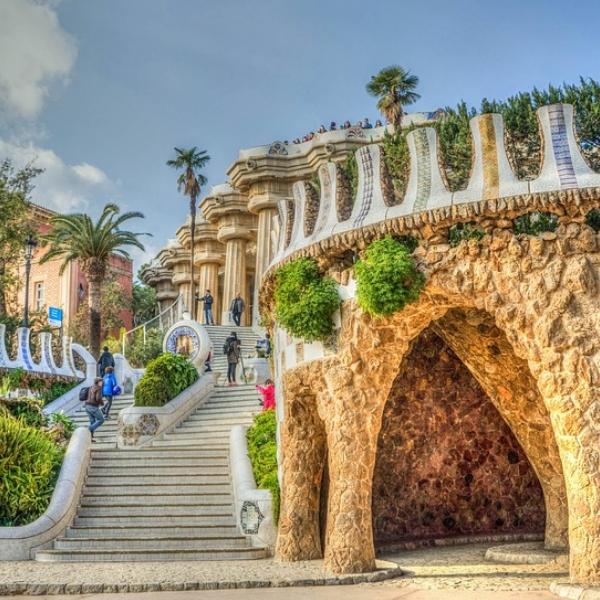 Day Two

For second part of your two day Barcelona itinerary, you might be feeling a little bit hungover from the night before, but don't worry, I've got the perfect remedy that works every time! Begin the day in true Barcelona style, by waking up late and going for some brunch at one of my favourite local spots; The Benedict. This is a super quirky café with some pretty vintage décor inside, and the breakfast menu is great too because you get a huge meal and drinks for just sixteen Euros! As your hangover gets better, it's time for some much-needed fresh air at the nearby Park Guell, another one of the must see Barcelona tourist areas that has become an icon all over the world. This UNESCO World Heritage Site is filled with wildly colourful, groundbreaking architecture that really makes you think how forward-thinking Antoni Gaudí was when it was built one-hundred years ago.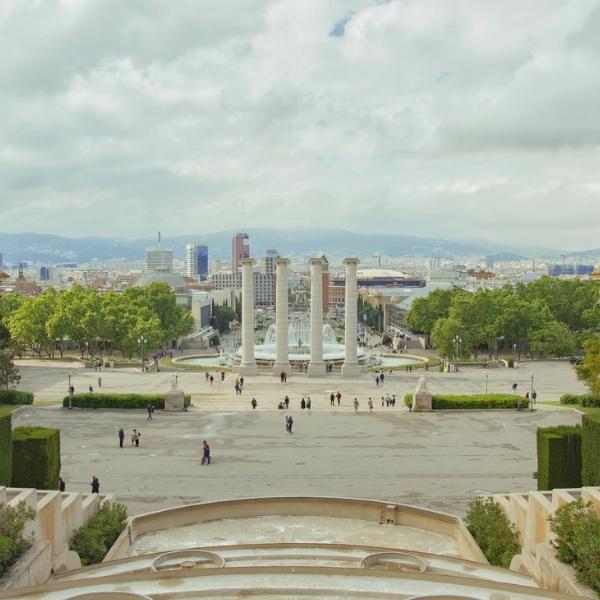 You could spend hours enjoying the stunning Park Guell, so why not bring some food in your backpack so you can enjoy lunch in one of the most beautiful parks in the world! After your relaxing morning, it's time to get back into the flow of being a top tourist and head over to Montjuic, a large hill overlooking the city with all sorts of interesting cultural attractions. This is quite far from Park Guell though, so get a taxi or take the metro and get off at the Paral-lel stop on L2 or L3. From here you can catch the funicular to the top of the hill, a ride that is included in your multi-journey tickets or Barcelona Travel Cards, so I'd recommend buying one of these! You can barely fit this area of Barcelona in a day of sightseeing, simply because there is just so much to see here! Highlights include the MNAC, the Castle and of course the crazy views over the whole city!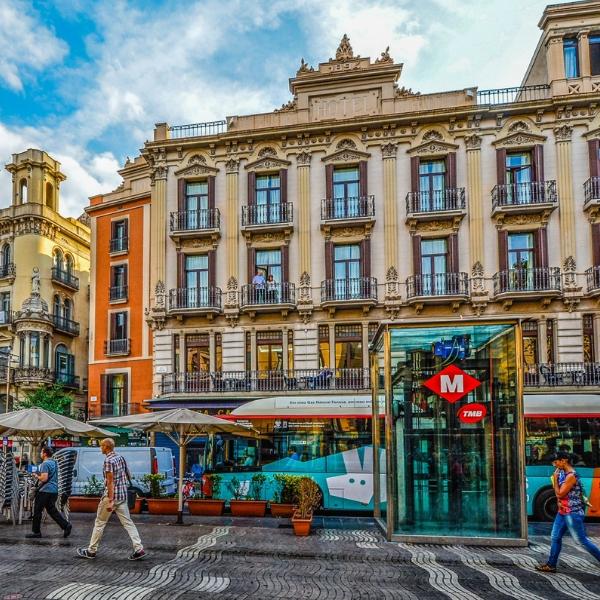 To get back down to the bottom, either take the funicular or walk down through the old cemetery, a beautiful yet eerie journey that is steeped in history. This is a place that does not see as many tourists as more popular parts of the hill, but even still this remains one of my favourite free things to do in Barcelona for those looking to get a bit off the beaten track. As you begin to leave Montjuic, you will enter another one of the city's cool and energetic areas; El Raval. This is a more authentic district than you've previously visited during your two days in Barcelona, but again features plenty of cool cafes, exciting bars and one-off boutique shops that you could easily spend a whole afternoon discovering! Pick up some super stylish clothing at the Holala! vintage shop, or find the quirkiest of gifts over in Fantastik, a goldmine of treasures from all around the world!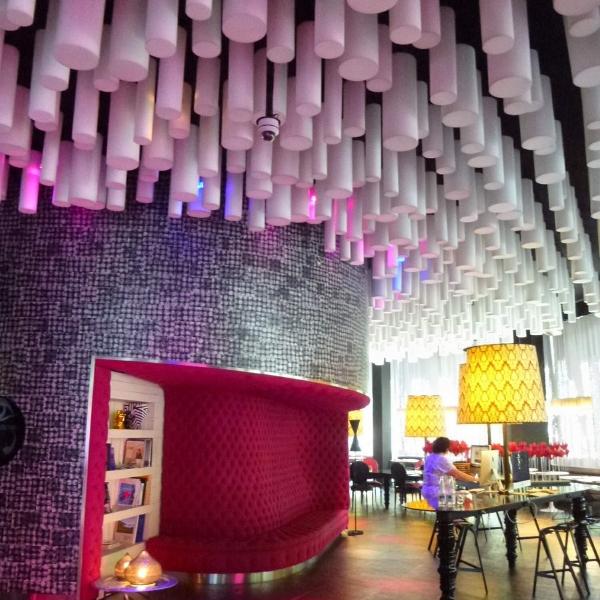 For your final evening, eat out in one of the many restaurants in the El Raval district. Finding things to do in Barcelona at night when you're in this area is easy because there is so much going on all of the time, but something that absolutely cannot be missed is a trip to the Barceló Raval rooftop bar, a classy cocktail lounge with stunning panoramic views of the city. Barcelona nightlife doesn't get much better than this, I mean where else can you sip on a late-night beer whilst watching the city lights far below. If your two day Barcelona itinerary hasn't yet tired you out, you really must visit the nearby Poble Espanyol, a purpose built replica Spanish village that is home to a number of great clubs for you to choose from. La Terrazza is my personal favourite and the only outdoor club in the city, just amazing for those warm summer nights! A crazy end to your forty-eight hours in Barcelona.
Popular Barcelona Experiences
Select an experience and let one of our Hosts personalise it to what you want to see & do