2 Days In Bangkok - Best Things To Do In 48 Hours
By Sopa Weeraho, the bubbly temple fundi from Nakhon Ratchasima Province who adopted Bangkok as her home and talks street food, favourite spots and nightlife.
Edited by Kyra Tarr
48 hours in Bangkok could hardly show you all that this bustling city of ornate shrines, vibrant street life and neon-lit magic has to offer, but with these 2 days in Bangkok, you'll absolutely get a feel for its pulsing energy. The capital of Thailand has much to offer the curious traveller, and Bangkok's attractions are vast. From the narrow alleyways of Chinatown to the city's life blood - the Chao Phraya River - each nook is filled with spirituality, culture and custom. Feast your way through the various street foods on offer or pay homage at the Temple of the Emerald Buddha. Lose yourself among the bright colours, friendly people and explosive nightlife - it really is a city to assault the senses. So from the Grand Palace to Soi Cowboy Street, here are the places to visit in Bangkok in 2 days. If you're planning on being in the city a little bit longer, check out this 3 Days in Bangkok itinerary.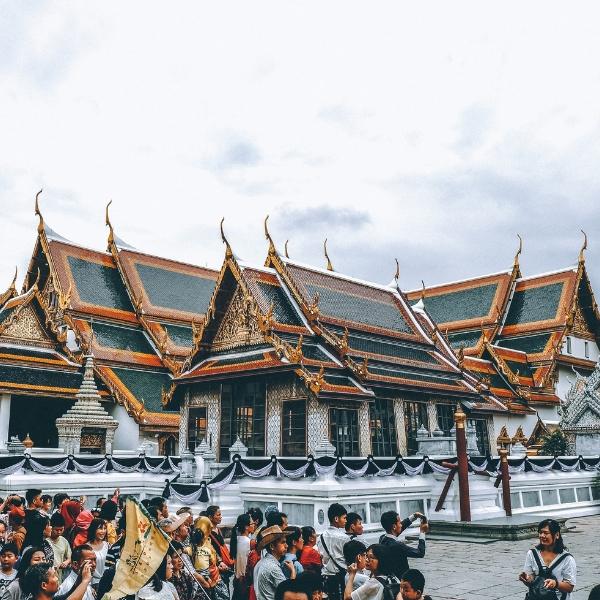 Day 1
Morning
First time in Thailand? Kickstart your trip by checking out this article relating to 10 Things to Know Before Traveling to Bangkok. That being said, there's no better place to begin your Bangkok 2 day itinerary than at the Grand Palace. This is the beating heart of our city, and Thailand's most sacred site. Be dazzled by the intricate details of the throne rooms, marvel at the golden towers that salute the sun and explore the many buildings of the complex. Immense statues guard every building and are decorated in jewel colours. Be sure to dress modestly, and bring socks! This may seem like a strange request, but there are no shoes allowed in the buildings as these sites are holy to us. As a Bangkok attraction and landmark, visitors are always amazed by the Grand Palace, and taking them there brings me great joy. I get to experience the beauty of my home through their eyes and it makes me so grateful to be able to call his city my home.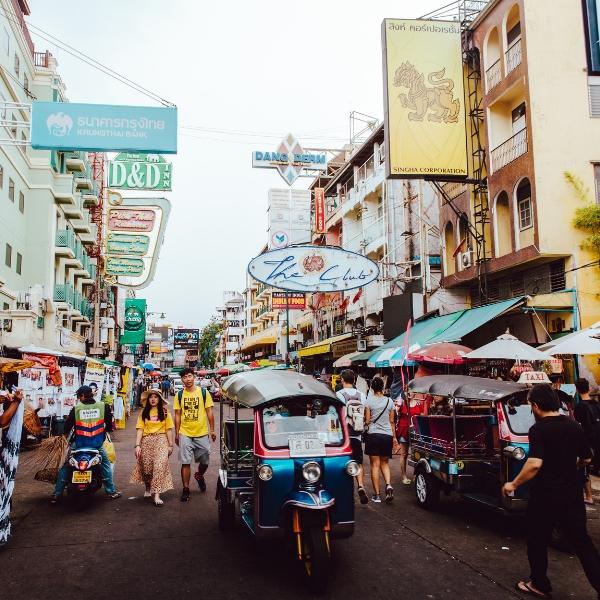 Lunch and Afternoon
Close to the Grand Palace complex and somewhere you must go if you're doing Bangkok in 2 days, is Khao San Road. It's a close 10 minute walk away from the Grand Palace and a popular place to stay in Bangkok among backpackers. With its vibrant colours, all manner of food (try some skewered insects if you're feeling adventurous) and crush of interesting people, you can't say you've properly explored Bangkok in 2 days if you haven't ticked this market hub off your list! This is a great place to pick up some street food, just in time for lunch! What the Bangkok travel guide doesn't tell you, is that just off of this busy street, smaller alleyways promise to reward the curious traveler. You might find yourself chatting to a monk, uncovering a mysterious local market or sipping on a Bintang beer with a friendly bar owner! People ask me about the language barrier in Thailand, but I find that friendliness is a universal language, no matter where you come from.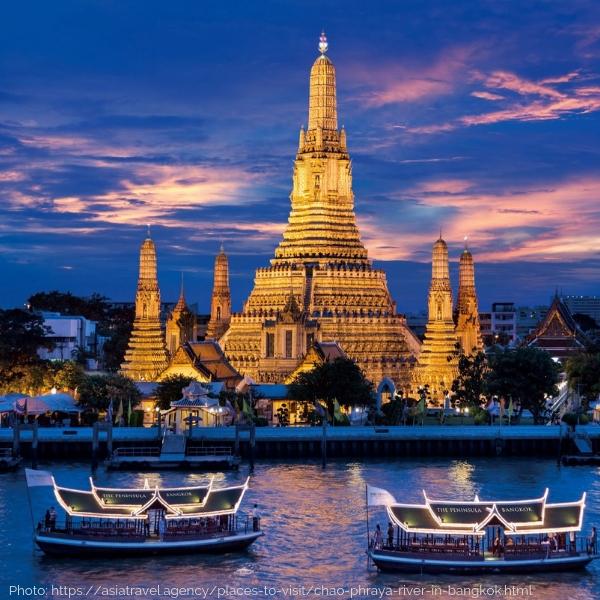 Evening
A sunset cruise should definitely form part of what to do in Bangkok in 2 days. You can enjoy a delicious meal from the deck of your boat as you lazily travel down the Chao Phraya River. With so many different chartered companies taking guests for dinner each evening, I like to recommend the Bangkok Dinner Cruise. It isn't cheap, but the food is good, the prices are reasonable and it truly is an authentic Thai experience.The Chao Phraya river is 372 km long and is the largest in Thailand. Guests can enjoy a unique view of the city that's removed from its busy streets as they watch the skyline get illuminated in colours of bright orange and pink. Sunset is relatively early in Bangkok (around 7PM in summer), which leaves you with plenty of time for the rest of the night's activities.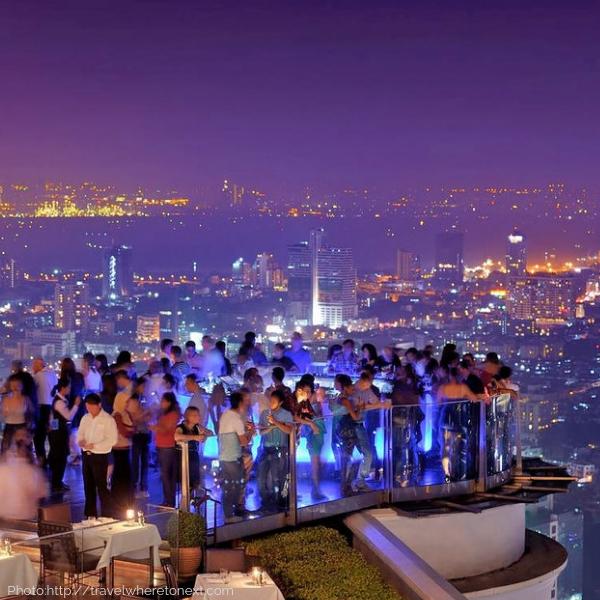 Night
If you're wondering what to do in Bangkok in 2 days, then taking the BTS Skytrain after dark to Sukhumvit should definitely be on your list. Sip on delicious, tropical cocktails at the Octave Rooftop Bar and Lounge. Starting on the 45th floor of the Marriot Hotel Sukhumvit, this bar boasts the top three storeys where you can get a 360 degree view of Bangkok. Not only are the lights beath-taking, but the later it gets, the more energetic the atmosphere becomes, and you can enjoy a night of dancing far above the busy city below. What makes this spot so special, beyond being the highest cocktail lounge in Bangkok, is its relative obscurity. As of yet, it's not really on the tourist trail - I guess that's the best part of discovering the city with a local!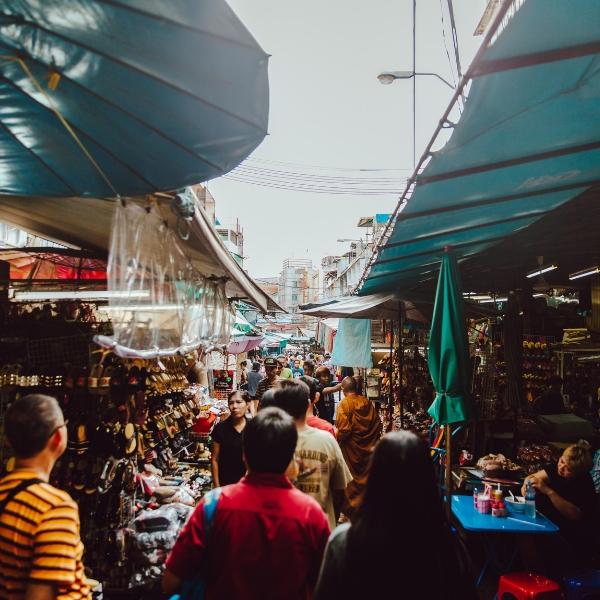 Day 2
Morning
Begin your second day by exploring Chinatown - and its street food! In these tiny lanes, you will find everything from fabrics to cheap clothes, jewelry, electronics and things you've probably never even seen before. Try Sampeng Lane earlier on in the day before the heat and foot traffic becomes overwhelming. Expect a cluttered, chaotic, fun few hours as you haggle, shop and explore this labyrinth of streets. Sometimes visitors comment on the heat in Bangkok, at which point I recommend a nice fresh juice to cool them down! You'll find many kiosks that serve cold pressed juices here – my favourite is usually the green juice, but they're all delicious. No experience of the neighbourhood is complete without sampling food from its many stalls. Chinatown is an assault to the senses, but as the world's largest, it's definitely a part of must see Bangkok in 2 days.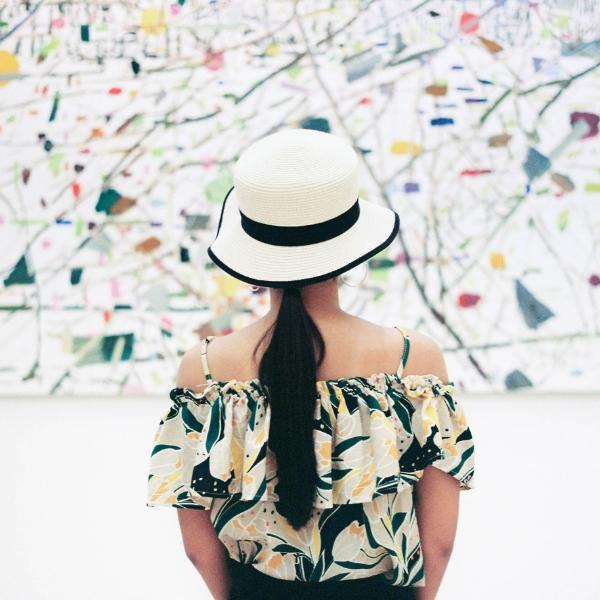 Lunch and Afternoon
After the hectic foot traffic of Chinatown, it might be time to relax and have some photo-taking fun at ART in Paradise. This is Thailand's first 3D Art Museum, and boasts over 150 interactive paintings. The different themes include Classical Paintings, Fantasy World, Media Art, Underworld, Safari & Forest and Modern World. Here you can pose in the dramatic scenes and take photos wherein you'll complete the image. For instance, you might be Jasmine with Aladdin flying through the air on a magic carpet ride, or be a tightrope walker balancing on a rope strung out over a canyon. Escape indoors (to the AC) and enjoy some light-hearted fun with your family or friends. If you're hungry, we need only pop outside to a nearby food kiosk where you could enjoy some Pad Thai or Som Tam. One of my favourite things about Bangkok is that you're never far away from a delicious meal!
Evening
Spend your evening getting a traditional Thai massage at Dahra Spa in Sukhumvit. Right on the busy Sukhumvit Road, this spa is known for its high quality treatments and luxurious products, minus the massive price tag. You can go home and say you had a Thai massage right in the middle of its capital city, isn't that something? You'll no doubt find the serene rooms, cool marble slabs and elegant ambiance to be a treat after a long day on your feet. You also have the option of booking massages between 1 to 4 hours. People who go here always say they will return!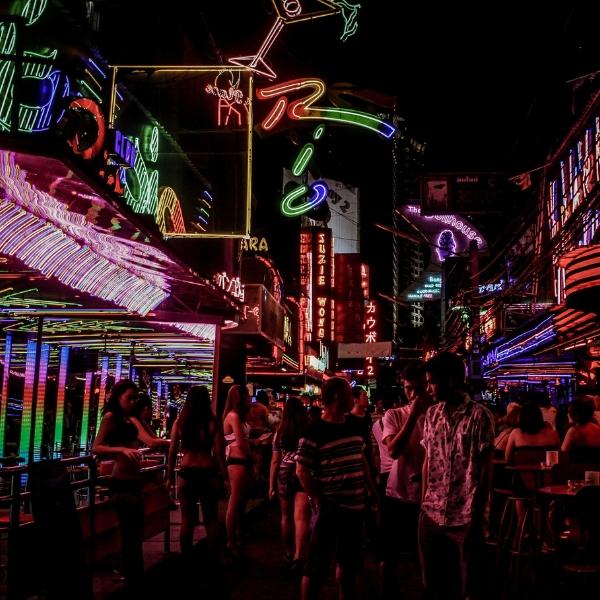 Night
When you're nimble from your massage, not to mention smelling fantastic and feeling well-rested, you'll be ready for another night out in Bangkok! Every Bangkok 2 day itinerary demands a visit to Soi Cowboy, otherwise known as the city's red light district, even if its a mere walk through. Named after the hat-wearing African American to first open a bar in this area during the 1970s, the atmosphere is open-minded and laid back. There is a popular shopping mall called Terminal 21 just across the road (if you'd like to duck out), but overall, the neon-lit clubs are a popular venue for all party-goers. From electric clubs to go go bars, entrance is always free and the drinks are cheap. You'll feel like you've walked into a scene from Rio de Janeiro's Carnival!
Popular Bangkok Experiences
Select an experience and let one of our Hosts personalise it to what you want to see & do