About me
I am a recent graduate from the University of Kent, having specialised in Law and English Literature. My interests include travelling (I travelled across eastern Europe), golf, history and Game of Thrones. Having lived in London my whole life, I have a thorough knowledge of the city!
Languages
English, Hindi, Punjabi
My Interests
Cycling - great cycle path along the Thames and through the London parks, Legal history - watching trials at the Royal Courts of Justice including the court room that was the, Bowling - visiting quirky places like the retro Bloomsbury bowling lanes, Greenwich - this is my local area and I thoroughly enjoy having a picnic at the top of Greenwich par, The O2 - Alongside various restaurants, I like the Emirates cable cars and the new driving range wit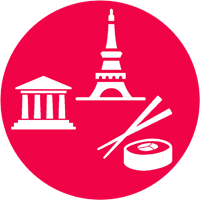 1. find and book
Find and book an experience or browse our Host's profiles and book your favourite one directly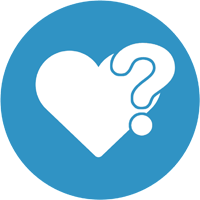 2. tell us about you
We'll send a questionnaire to find out more about you, the places and things you want to see and the type of experience you're after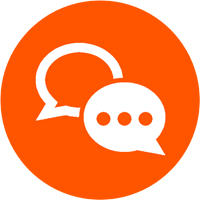 3. chat & plan
We'll match you to your ideal Host (if you didn't book one directly) and they'll contact you to plan your personalised experience.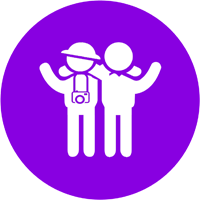 4. explore together
Meet up and explore the city together. Experience the things and places that locals love and which make the city unique
My most exciting things to do in London
Cycling alongside the Thames and observing the city landscape up until Borough market. After which, being a cheese enthusiast, I like to try and pick out unusual and exciting cheeses (those imported from the west country tend to be relatively interesting). Other exciting activities include walking through Shoreditch and visiting the quirky cafes (for example the cat cafe or the cereal cafe), the art galleries or the unique bars (such as Dinerama or trapeze - a circus themed bar). These are my favourite or most exciting things to do in London although I regularly try new activities in the city and so the list is always extending.
People who viewed Jessi also viewed these hosts
How many hours should you book?
Following is a brief guide to help you decide how many hours to book your Host for
Perfect for advice or a short exploration
Meet your Host for a coffee anywhere in the city or at your hotel and get advice on things to do and see during your stay
Explore a small area or street of the city to get insider insights and advice from your Host
Perfect for exploring a small area of the city
Explore a mainstream area of the city to see the main tourist sites but also to discover hidden gems that most tourists miss
Discover an "off the beaten path" area of the city loved by locals and get a feel for what makes the city so special
Perfect for exploring a larger area of the city or an in-depth discovery of smaller area
Visit some of the main tourist sites, get insider insights from your Host and discover hidden gems along the way
Focus on a specific neighbourhood or larger area of the city, discover its streets and places locals frequent and get a real insight into what really makes the city beat
Explore an area of the city that offers interesting things to see and do day and night and stop for a drink at some of the best bars along the way
Visit a child friendly area of the city and have time for the kids to run around and explore any interesting shops and attractions. Get advice from your Host on child friendly places to eat and visit during your stay
Perfect for exploring 2 or 3 areas of the city
See all or most of the main tourist sites in different locations of the city, stop for a drink or quick lunch at a cafe or restaurant recommended by your Host and based on what you like, get insider insights and discover hidden gems along the way
Mix it! Visit some of the main tourist sites and then go off to explore an off the beaten path neighbourhood loved by locals. Stop for a drink or quick lunch along the way
Choose a theme such as food discovery, best markets, vintage shopping, music scene, trendy scene, history, art etc and let your Host plan an outing across several areas of the city covering the best of your chosen theme
Perfect for spending a day experiencing the best of what the city has to offer based on your interests
Give your Host a list of all the places you want to visit and things you want to do and let him/her plan an outing that makes the most of your time including organising tickets to attractions etc.
See all the main tourist sites in different locations of the city, stop for lunch at a cafe or restaurant recommended by your Host, have time to pop into any shops, galleries or places of interest along the way, get insider insights and discover hidden gems
Mix it! Visit the main tourist sites and then go off to explore one or more off the beaten path neighbourhoods loved by locals. Stop for lunch or dinner and drinks along the way