Neil
Great For
Food & Drink, High-end travellers, LGBTQ, Off-the-beaten-path, Nightlife, Senior travellers, Solo travellers, Children and families, Young adults
About me
I am a friendly outgoing person who has a genuine passion for his city. I have a love for history, local culture and music and Liverpool has an abundance of each! The City has undergone a renaissance in recent years and is currently one of the most exciting and fun places to visit in the United Kingdom. I love to show off the city to visitors, family and friends. I have developed excellent interpersonal skills through a lifetime in public service. They appreciate my calm and caring personality and my warm sense of humour.
My Interests
Visit museums, football, cycling, Local History, Visit Galleries
1. find and book
Find and book an experience or browse our Host's profiles and book your favourite one directly
2. tell us about you
We'll send a questionnaire to find out more about you, the places and things you want to see and the type of experience you're after
3. chat & plan
We'll match you to your ideal Host (if you didn't book one directly) and they'll contact you to plan your personalised experience.
4. explore together
Meet up and explore the city together. Experience the things and places that locals love and which make the city unique
My most exciting things to do in Liverpool
Visit Museum, Galleries, Bars and Restaurants, Shopping. Theatre, live music and sporting events
People who viewed Neil also viewed these hosts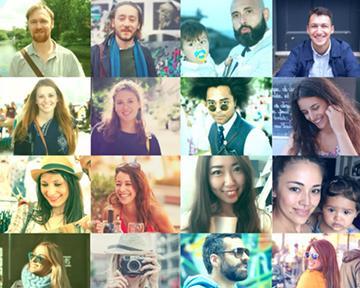 Your Perfect Local
Not sure which Local to book? We know each of our Locals individually, so leave it to us to find the Local who best matches your interests, personality and requirements. Simply book below and we'll be in touch within 24 hours to find out more about you so we can choose a like-minded Local who can create an experience in Liverpool that you will love. Alternatively, contact us directly at bookings@cityunscripted.com to let us know the proposed details of your trip so we can find the perfect Local for you!
Your Perfect Local Is Great For

Food & Drink, High-end travellers, LGBTQ, Off-the-beaten-path, Nightlife, Senior travellers, Solo travellers, Children and families, Young adults

Languages

English, French, Spanish, Arabic, Mandarin, Korean, Japanese, Hindi, Italian, German, Dutch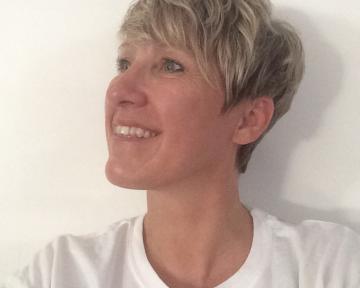 Lisa
I'm a traveller too and my travels have played a big part in the person that I've become. I've lived in New Zealand, the Middle East and Portugal, and my work as a singer has taken me to many other parts of the world. My experience overseas has always been immediately enriched when I've had a friend in the area or met a local. Somehow, you feel far more embedded rather than just an onlooker. This city is extraordinary! I'm proud of it and I relish the opportunity to welcome new friends to the city, with the confidence that they are sure to go and tell others to come and visit.
Lisa Is Great For

Business travellers, Children and families, Food & Drink, High-end travellers, History and culture, LGBTQ, Off-the-beaten-path, Parks and nature, Senior travellers, Solo travellers, Young adults

Languages

English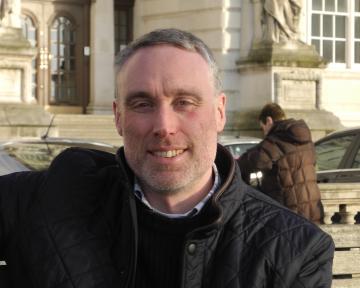 James
Hello! I'm James, and I love nothing more than showing friends and family around this fabulous city which I call home. I was born and raised in Liverpool and have a real passion for the wonderful architecture for which the city is famous (there are more grade 1 and 2 listed buildings here than in any other English city outside London). I enjoy nothing more than strolling through Liverpool's beautiful parks, exploring the quirky shops along Bold Street and the Brewery Village or taking a meal in one of the many restaurants which the city has to offer. Liverpool has evolved massively in recent years, and there is evidence of this in so many ways, from the restoration of historic buildings and places, to brand new ventures such as Liverpool One shopping complex, which is a destination in its own right. My main interests include architecture, entertainment (music and theatre), food and drink, the history of the city and exploring the nooks and crannies away from the main sights, such as the beautiful Georgian Quarter, or (for The Beatles fans amongst you) the areas where certain famous Liverpudlians lived and socialised. Whether you are first-time visitors, or simply returning to explore new things, I look forward to welcoming you to Liverpool and sharing with you my knowledge and passion for the city.
James Is Great For

Business travellers, Children and families, High-end travellers, History and culture, Off-the-beaten-path, Senior travellers, Solo travellers, Young adults

Languages

English
How many hours should you book?
Following is a brief guide to help you decide how many hours to book your Host for
Perfect for advice or a short exploration
Meet your Host for a coffee anywhere in the city or at your hotel and get advice on things to do and see during your stay
Explore a small area or street of the city to get insider insights and advice from your Host
Perfect for exploring a small area of the city
Explore a mainstream area of the city to see the main tourist sites but also to discover hidden gems that most tourists miss
Discover an "off the beaten path" area of the city loved by locals and get a feel for what makes the city so special
Perfect for exploring a larger area of the city or an in-depth discovery of smaller area
Visit some of the main tourist sites, get insider insights from your Host and discover hidden gems along the way
Focus on a specific neighbourhood or larger area of the city, discover its streets and places locals frequent and get a real insight into what really makes the city beat
Explore an area of the city that offers interesting things to see and do day and night and stop for a drink at some of the best bars along the way
Visit a child friendly area of the city and have time for the kids to run around and explore any interesting shops and attractions. Get advice from your Host on child friendly places to eat and visit during your stay
Perfect for exploring 2 or 3 areas of the city
See all or most of the main tourist sites in different locations of the city, stop for a drink or quick lunch at a cafe or restaurant recommended by your Host and based on what you like, get insider insights and discover hidden gems along the way
Mix it! Visit some of the main tourist sites and then go off to explore an off the beaten path neighbourhood loved by locals. Stop for a drink or quick lunch along the way
Choose a theme such as food discovery, best markets, vintage shopping, music scene, trendy scene, history, art etc and let your Host plan an outing across several areas of the city covering the best of your chosen theme
Perfect for spending a day experiencing the best of what the city has to offer based on your interests
Give your Host a list of all the places you want to visit and things you want to do and let him/her plan an outing that makes the most of your time including organising tickets to attractions etc.
See all the main tourist sites in different locations of the city, stop for lunch at a cafe or restaurant recommended by your Host, have time to pop into any shops, galleries or places of interest along the way, get insider insights and discover hidden gems
Mix it! Visit the main tourist sites and then go off to explore one or more off the beaten path neighbourhoods loved by locals. Stop for lunch or dinner and drinks along the way