1. find and book
Find and book an experience or browse our Host's profiles and book your favourite one directly
2. tell us about you
We'll send a questionnaire to find out more about you, the places and things you want to see and the type of experience you're after
3. chat & plan
We'll match you to your ideal Host (if you didn't book one directly) and they'll contact you to plan your personalised experience.
4. explore together
Meet up and explore the city together. Experience the things and places that locals love and which make the city unique

Find a Host In Liverpool
Find and book your favourite local who will personalise a city experience for you or get in touch if you'd like us to match you to your ideal Host in Liverpool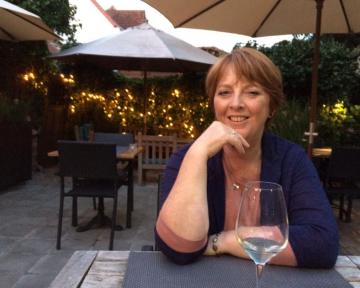 Joanne
You have chosen to visit Liverpool for a reason. It could be for the Beatles; football; history; nightlife; shopping; culture; art or indeed any combination of these features. I'm a local, I've lived in Liverpool all my life, so I can show you the obvious attractions and help you find the unexpected and unusual; perhaps take you off the beaten track and reveal the stories behind the city's past, present and future. I have a love of all things cultural, I work in the Museum of Liverpool and at two of the city's theatres. I have an interest in urban regeneration, I am fascinated by how Liverpool has changed since its very successful year as European Capital of Culture in 2008. So if you want help to find your way to our most important tourist sites, or if you want to explore further to discover some of our hidden gems, I might be the local host for you.
Joanne Is Great For

History and culture, Off-the-beaten-path, Parks and nature, Senior travellers, Solo travellers, Young adults

Languages

English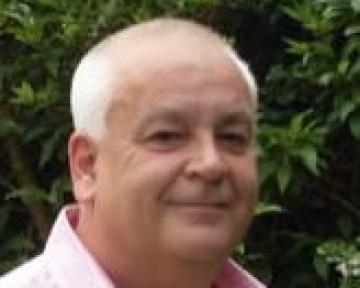 Neil
I am a friendly outgoing person who has a genuine passion for his city. I have a love for history, local culture and music and Liverpool has an abundance of each! The City has undergone a renaissance in recent years and is currently one of the most exciting and fun places to visit in the United Kingdom. I love to show off the city to visitors, family and friends. I have developed excellent interpersonal skills through a lifetime in public service. They appreciate my calm and caring personality and my warm sense of humour.
Neil Is Great For

Food & Drink, High-end travellers, LGBTQ, Off-the-beaten-path, Nightlife, Senior travellers, Solo travellers, Children and families, Young adults

Languages

English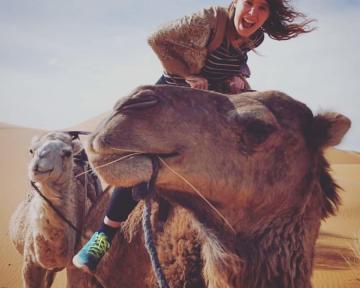 Anna
I'm used to work with guests and I love organizing activities. I learned how to be charming and active while I was working as an host for MSC cruises. I've been living in Liverpool for one month as I moved from London and I truly love the city. Traveling and photography are my biggest passion; I've already been to Italy, Spain, Portugal, Greece, Israel, Holland, Morocco, Scotland, England, South Africa, France, Germany, Hungary, Namibia, Mauritius, Austria, Switzerland, Croatia. I also speak a bit of French and Spanish
Anna Is Great For

Off-the-beaten-path, Nightlife, Solo travellers, Children and families

Languages

English, Italian
Popular Liverpool Experiences
Select an experience and let one of our Hosts personalise it to what you want to see & do