About me
Hi! I am Anne. I am a 25 years old student and traveller. I live in Portugal since 2015 when I came here as an Erasmus exchange student... and here I am, I never left! I was born in Italy in a small town one hour far from Venice. I studied and worked in Venice for 3 years - I got a bachelor degree in International Relations and Foreign Languages, therefore I speak Portuguese as a mothertongue (almost!). I also speak English, Italian and Spanish and I love communicating in each of these languages and I also speak a bit of german and Danish (oh well, I forgot to tell you that I am half danish!). At the moment I am studying Art Business and I do a lot of Yoga in my free time. I consider myself as a very open and positive person, and I always try to give my best to the people that I meet. I love meeting new humans, exchange positivity and learn about other cultures. Why should you choose me as your CityUnscriptedLocal? Well, because I love Lisbon with all my heart and soul. And I made a lot of international friends falling in love with this city. I Studied Portuguese language and culture during 3 years in my bachelor and I came to Lisbon as much as I could during those 3 years and it just got stuck in my soul. When I moved here in 2015 I completely fell in love with the vibes of the city and decided I would never leave. I promise lots of walking, chill, history, food, wine... and Smiles! With the eyes of a local and the soul of an Italian!
Languages
English, Spanish, Italian, Portuguese
My Interests
I Love Portuguese culture, food, music and.. Wine!, I Love Yoga&acroyoga, I am a Flea markets/vintage addicted , My favourite thing is...Chilling in open spaces, I love learning about...Art, history, galleries, museums, Street Art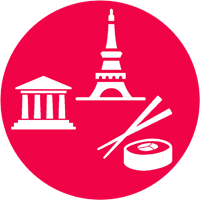 1. find and book
Find and book an experience or browse our Host's profiles and book your favourite one directly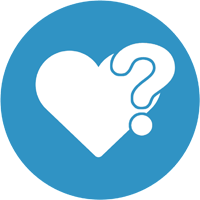 2. tell us about you
We'll send a questionnaire to find out more about you, the places and things you want to see and the type of experience you're after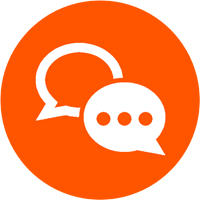 3. chat & plan
We'll match you to your ideal Host (if you didn't book one directly) and they'll contact you to plan your personalised experience.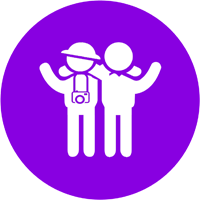 4. explore together
Meet up and explore the city together. Experience the things and places that locals love and which make the city unique
My most exciting things to do in Lisbon
Exploring the small streets of Graça, Alfama and Mouraria. Eating typical food in authentic restaurants and "tascas". Watching the sunset while listening to live music in one of Lisbon's beautiful miradouros. Enjoying the sun in Belem, close to the river. Visit Lisbon's Museums and Art galleries. Shopping at Feira da Ladra on Saturdays and Tuesdays. Trying the best pasteis de nata. Eating some amazing bacalhau cooked by a Portuguese grandmother. Chilling in Jardim do Tourel, Jardim da Estrela, Campo martires da patria, Tapada das necessidades and many other green spots all over the city.
People who viewed AnnElisa also viewed these hosts
How many hours should you book?
Following is a brief guide to help you decide how many hours to book your Host for
Perfect for advice or a short exploration
Meet your Host for a coffee anywhere in the city or at your hotel and get advice on things to do and see during your stay
Explore a small area or street of the city to get insider insights and advice from your Host
Perfect for exploring a small area of the city
Explore a mainstream area of the city to see the main tourist sites but also to discover hidden gems that most tourists miss
Discover an "off the beaten path" area of the city loved by locals and get a feel for what makes the city so special
Perfect for exploring a larger area of the city or an in-depth discovery of smaller area
Visit some of the main tourist sites, get insider insights from your Host and discover hidden gems along the way
Focus on a specific neighbourhood or larger area of the city, discover its streets and places locals frequent and get a real insight into what really makes the city beat
Explore an area of the city that offers interesting things to see and do day and night and stop for a drink at some of the best bars along the way
Visit a child friendly area of the city and have time for the kids to run around and explore any interesting shops and attractions. Get advice from your Host on child friendly places to eat and visit during your stay
Perfect for exploring 2 or 3 areas of the city
See all or most of the main tourist sites in different locations of the city, stop for a drink or quick lunch at a cafe or restaurant recommended by your Host and based on what you like, get insider insights and discover hidden gems along the way
Mix it! Visit some of the main tourist sites and then go off to explore an off the beaten path neighbourhood loved by locals. Stop for a drink or quick lunch along the way
Choose a theme such as food discovery, best markets, vintage shopping, music scene, trendy scene, history, art etc and let your Host plan an outing across several areas of the city covering the best of your chosen theme
Perfect for spending a day experiencing the best of what the city has to offer based on your interests
Give your Host a list of all the places you want to visit and things you want to do and let him/her plan an outing that makes the most of your time including organising tickets to attractions etc.
See all the main tourist sites in different locations of the city, stop for lunch at a cafe or restaurant recommended by your Host, have time to pop into any shops, galleries or places of interest along the way, get insider insights and discover hidden gems
Mix it! Visit the main tourist sites and then go off to explore one or more off the beaten path neighbourhoods loved by locals. Stop for lunch or dinner and drinks along the way